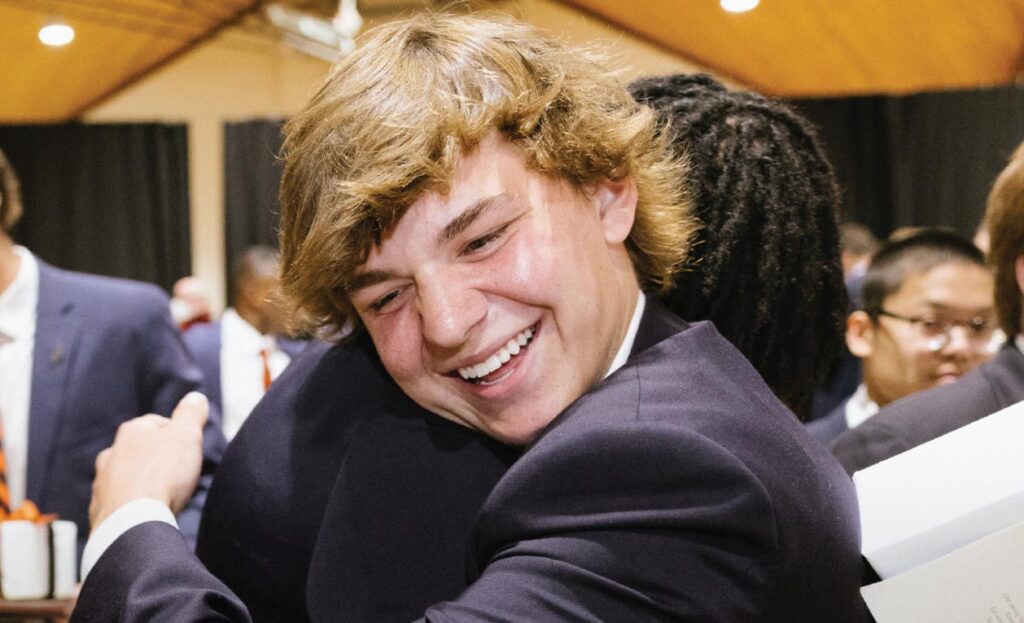 For ninety years, a key belief at Woodberry has been that boys with the potential and will to succeed should be able to come to school here regardless of their family's ability to pay. The first tuition assistance program grew out of the financial turmoil caused by the Great Depression, when J. Carter Walker, the school's first headmaster, did everything in his power to ensure boys would not be forced to leave the school because of the economic downturn. Faculty members took two pay cuts during the 1930s, with the savings used to offset tuition payments that families could no longer make.
The Campaign for the Boys honors the legacy of those who came before us and shaped Woodberry into the institution it is today. It supports the boys here now, delivering an all-boys, all-boarding experience to prepare them for lives as learners, leaders, and citizens. And the campaign prepares the way for boys yet to come by making sure an education here remains accessible to a wide range of students.
Endowing tuition assistance is Woodberry's greatest opportunity to secure its future for decades to come. It also ensures that the school will be financially sustainable for the future. The Campaign for the Boys set a goal of $80 million in new endowed scholarships, the largest component of the campaign. At the end of the past school year, alumni and parents had made more than $60 million in commitments toward this goal. Endowing tuition assistance ensures boys who want a Woodberry education can seize that opportunity. This enables the school's leaders to target the Amici Fund toward the most pressing priorities or opportunities each school year. Increasing endowed support for tuition assistance helps the school moderate the pace of tuition increases for all students; the tuition increase this past year, 2 percent, was the lowest in fifty years.
Tuition assistance is an investment in the school's future, just as the recently completed restoration of the Walker Building was an investment in the experience of boys here now and in the years to come. Strengthening the school's financial resources will preserve and enhance the Woodberry experience, guaranteeing that a residential community of boys and faculty will long endure on this special campus.