Dear Woodberry Faithful,
What a joy it was to publicly launch the Campaign for the Boys in November 2021. It was a gathering we'd long awaited — the quiet phase of this campaign began in 2016, shortly after the board adopted a new strategic plan. With the restoration of the Walker Building complete and substantial commitments already made to supporting Woodberry's tremendous faculty and staff, the remainder of the campaign is focused on endowing tuition assistance to preserve the Woodberry experience.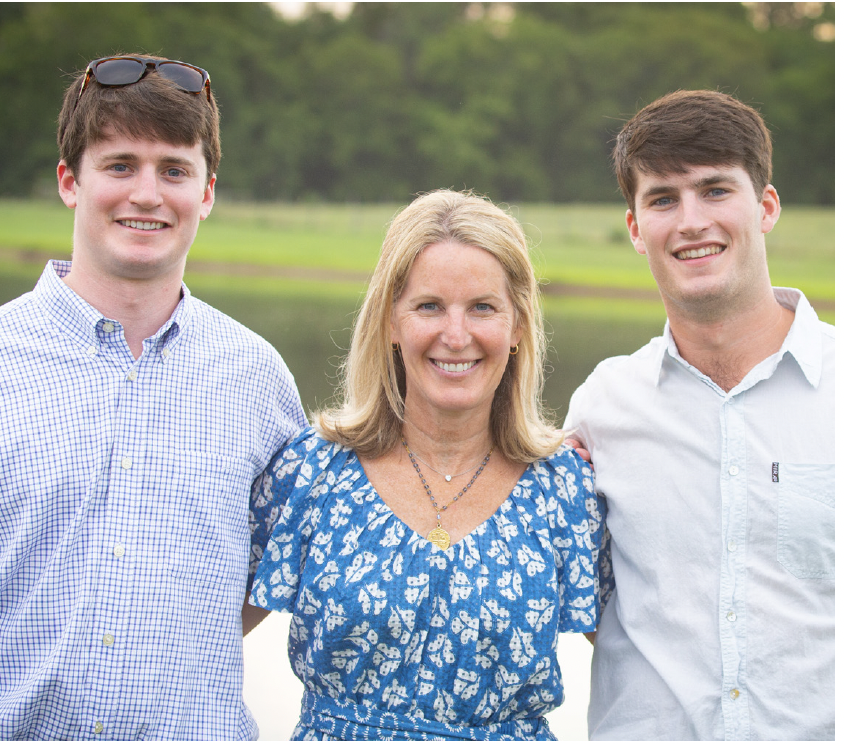 As you'll see in the pages of this Annual Report, we've made excellent progress, thanks in large part to the challenge gifts made by current and former trustees to support tuition assistance. We've also enjoyed another outstanding year for the Amici Fund because of the work of our wonderful network of alumni and parent volunteers. Woodberry continues to benefit from an alumni giving rate higher than that of any other independent school or university, a tremendous testament to the power of the student experience and the lifelong connections that are forged here.
Woodberry parents, both of current students and
of alumni, are important stalwarts of support, recognizing the way the school has shaped their sons. We benefit tremendously from their gifts to the Amici Fund, to the Sixth-Form Parents' and Grandparents' Gift, and to new endowed scholarships for tuition assistance. As the mother of two Woodberry boys who have now finished college and are making their way in the world, I love seeing the way my sons and their classmates continue to care for one another.
As I reflect back on the year, a final highlight was the chance to once again see so many of you in person, whether at Reunion Weekends or during an event in your hometown. Connecting once again after so many Zoom calls was a wonderful gift. I look forward to many more gatherings to come, both on campus and around the world, as we build on the work of the past year and charge toward the goals of the Campaign for the Boys.
Sincerely yours,

Catherine Wharton
Assistant Headmaster for External Affairs