From the Dean of Students
Dear Tigers,

Traditionally the Annual Report showcases how the school is stewarding its resources, especially the gifts you so generously share with us. This year we also wanted to share a bit about how we are stewarding the four hundred boys in our care, a task that is my core responsibility as dean of students.
Over the past several years, we've been implementing the Wholeness Initiative. The initiative is now well established, though still growing, combining a variety of interactive programs, guest speakers, and special events to help boys explore topics that fall outside the traditional academic curriculum. These include developing and maintaining sound social and emotional health, building healthy relationships in a diverse world, serving our community, and establishing good habits with technology and social media. We've committed to three wholeness days each year that focus on these topics and developed partnerships with organizations such as the One Love Foundation to help inform and guide programming. These wholeness days often involve a guest speaker for the entire school and a series of workshops, generally with different curricula for boys in different grades. The events also offer a break from our traditional routine and include time for advisory groups to meet and reflect on the topic at hand. This year, we extended our wholeness efforts to our parent community, designing and offering a series of webinars focused on topics such as substance use and misuse and social media and digital citizenship.
I'm excited to report that this year marked the launch of our all-school Expedition Week. Many of you may know we've held a fourth-form expedition in the mountains of Virginia or North Carolina for more than twenty years. In 2019, we added a third-form expedition to a camp in the Shenandoah Valley. This year, we held our first expedition for the two upper forms. Fifth formers chose from many intensive classes designed and led by faculty members, while sixth formers traveled to southwest Virginia to work with the Appalachia Service Project. This all-school Expedition Week gives boys a chance to connect with one another, the faculty, and the world around them through service leadership and learning. After its very successful debut, we are eager for Expedition Week to become a key fall tradition.
Your gifts make the Woodberry experience possible for boys, supporting everything from student clubs like WFSPN and the International Forum to the on- and off-campus activities we organize each weekend. And, of course, your support makes it possible for us to deliver the Wholeness Initiative and Expedition Week. We've strategically designed the student experience to move from structure to autonomy. As a Woodberry boy moves from the third form through the sixth form, gradually increasing responsibility better prepares him for life after his time at the Forest. Thank you for your care of the boys here now and for helping each one of them have an outstanding and unique high school experience.
Sincerely,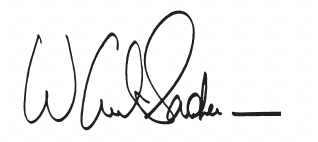 Ansel Sanders '00
Assistant Headmaster and Dean of Students