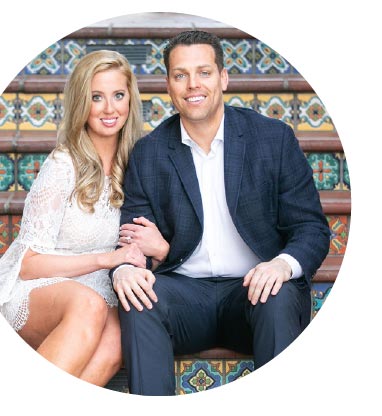 For Smoot Carter III '04, confidence and self-belief — both derived from the support of caring teachers and mentors — have been key to his success.
To recognize those who supported him, both as a student and in his business career, Smoot and his wife, Meagan, have made a significant gift to support the restoration of the Walker Building and the Academic Development Center, located in the Dunnington Reading Room on the B Dorm level. In September, the ADC was dedicated as the Smoot Center for Academic Development with boys, his family, and the board of trustees in attendance.
"When I was in college, I felt like the Center for Student Athletes was really helpful for me with mentoring and coaching, and at Woodberry it was the Academic Development Center," he said. "Sometimes you can't achieve academic excellence on your own, so helping boys get help on the path to college is my goal."
Smoot came to Woodberry from Northern Virginia and left after his fifth-form year to attend a high school closer to home. He attended Louisiana State University, where he was a decathlete on the track and field team. Smoot then earned a master's degree from Yale Divinity School. His father, Smoot Carter, Jr., is a 1974 Woodberry graduate and his brother, Ryan, is a member of the class of 2002.
Smoot Jr.'s father, Smoot Carter, Sr., died of a heart attack when Smoot Jr. was thirteen years old, shortly before he started at Woodberry. The family credits faculty members like Travis Tysinger '62, Smoot Jr.'s advisor, with providing stability during a difficult time. "Woodberry really raised my dad after my grandfather died," Smoot said.
Today Smoot and Meagan live in Dallas, where he serves as head of private markets for Elevation Securities. He works with founders and other employees of startups who are looking to sell shares of their company before it has completed an initial public offering and begun trading on a stock exchange. As startups have raised more venture capital funding in recent years and remained privately held for longer periods of time, the business has grown. Today Smoot leads a team with offices in Dallas, San Francisco, and Charlotte.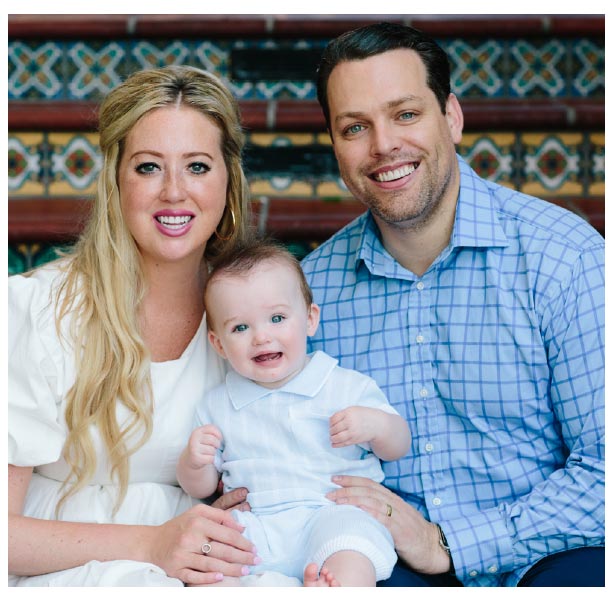 He was introduced to the world of startups while working with Atlantic Bridge, an organization that hosts financial roundtable discussions for British and American business leaders. Many of the participants he met became future clients, including some, he ruefully admits, who attended Episcopal High School. He also connected with Woodberry alumni who are active in the startup or venture capital community, including Charlie Lucas '80, Joe Lucas '81, Kevin Phillips '06, and Trace Smith '06.
He also continues to value the mentorship he received from Woodberry faculty, both as a student and afterward. Smoot forged a close relationship with Dennis Campbell, who served as Woodberry's headmaster from 1997 to 2014.
"Every time I talk to Dennis, he has a thoughtful message for me," Smoot said. "I really value the way he combines his faith with his work in education and the long-term connection we've had."
Smoot's success in business has enabled him and Meagan to start a donor-advised fund and give back to Woodberry, a community he feels did much for him, his brother, and his father. He hopes his gift to support the ADC and the Walker Building restoration will enable other Woodberry boys to benefit from the same support he received.