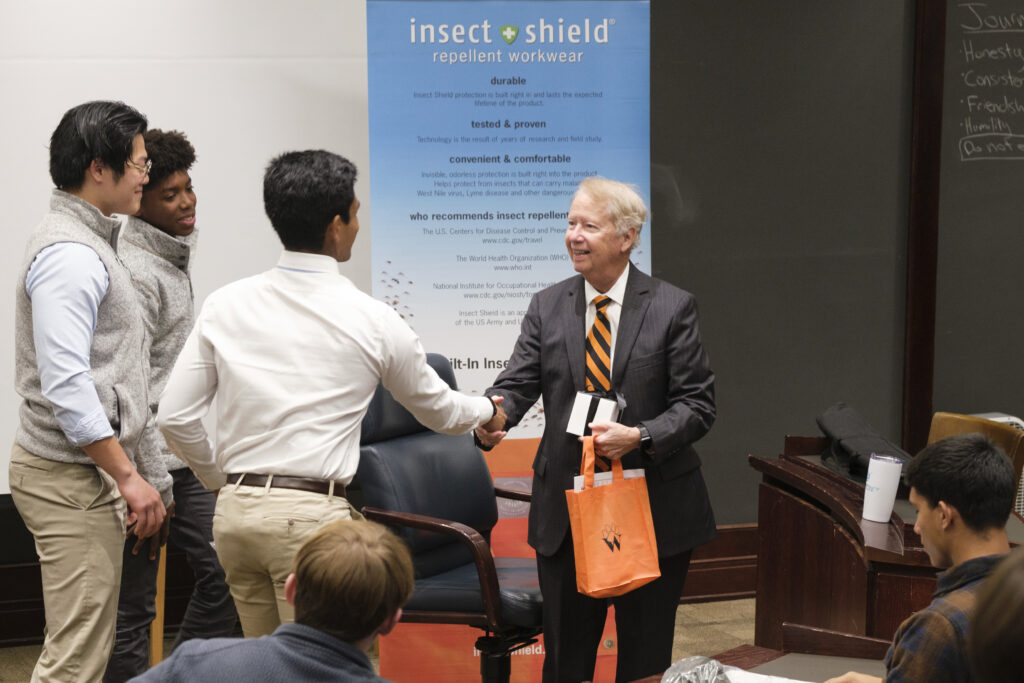 Woodberry's alumni and parent engagement is unparalleled among independent schools. The time and talent of hundreds of volunteers bring energy to campus and extend well beyond Woodberry's 1,200 acres.
We are so strong as an institution because of these volunteers, who amplify — and make possible — the work done on campus to advance Woodberry's mission.
The value of the Woodberry experience grows over time. "Woodberry is a great place to be but an even better place to be from," reflects Martin Stephenson '99, a member of the Atlanta regional chapter board. The sense of belonging and common bonds enjoyed by students deepen with time among alumni, parents, and friends of the school. This sense of community inspires many to continue to connect with Woodberry and to give back in a variety of ways.
Woodberry's 134-year history reflects the community as a core value and the volunteer contributions of many. The board of trustees works alongside the headmaster to set a long-term vision for the school and support the faculty in its work of transforming boys with the potential to succeed as honorable and respectful men of moral purpose. Class volunteers form a personal web, rallying the school's more than seven thousand alumni to connect through reunions and to support the boys here now through participation in the Amici Fund. Regional chapters expand Woodberry's presence in communities across the country with events that introduce new families to Woodberry and keep alumni, parents, students, and friends united in Tiger spirit. Parent volunteers support their boys and fellow families by helping to enhance the Woodberry experience.
It is with deep appreciation that Woodberry celebrates the spirit of volunteerism and welcomes you to find ways to get involved with Woodberry in the year ahead.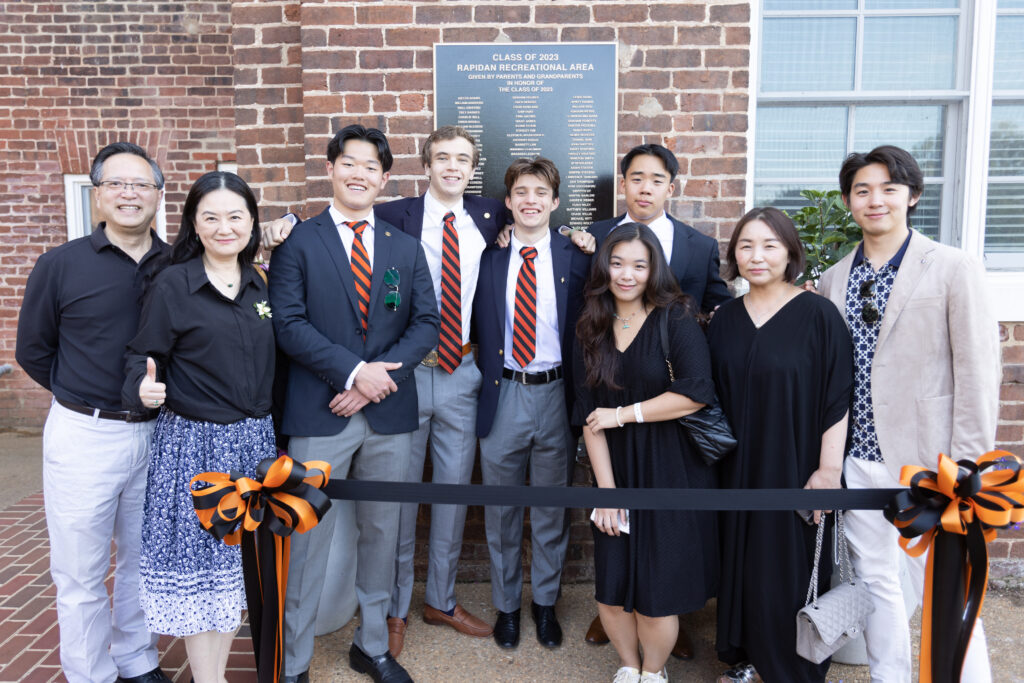 Joe Fiveash '48 – Class Volunteer
Joe Fiveash '48 says that giving to and volunteering for Woodberry comes easily because of what Woodberry has done for him. He is a determined volunteer who takes pride in his class's participation in the Amici Fund, which this year reached 100 percent for the second consecutive year. Joe enjoys his work giving back to his alma mater, he says, largely because it gives him an excuse to keep in touch with his classmates. This spring he and his wife, Alice Jane, were thrilled to have two classmates and their wives join them at Reunion Weekend. Fellow reunion attendees told the class of 1948 contingent how much the class inspired them.
Joe and Alice Jane recently welcomed Paul Huber '68 to their neighborhood in Norfolk, allowing Joe to forge a new alumni connection. Joe said that Paul is already making an impact in their community. In addition to Joe's work as a class volunteer, the Fiveashes — proud parents of Bill Fiveash '89 — give to the Amici Fund every year and are members of the Walker Society. "Woodberry is the greatest place on earth," he said. "I love everything about Woodberry and always will."
Class of 2004 Steps up to Serve Fellow Tigers
You could hardly turn around this year without bumping into a member of the class of 2004, whether on campus or at an event across the country. Two members of the class serve on the faculty — Frazier Stowers as dean of students for the third and fourth forms, and Trevor Thornton in the English department. Andrew Woodin visited campus to discuss life as a filmmaker and show a trailer from The Road to Galena.
Andrew's visit also included video appearances by Boyd Steinhoff, Caylor Mark, Charlton deSaussure, and Trevor Slaven, all of whom helped the film get made.
Also visiting campus this spring was Eric Jacobs, who spoke about entrepreneurship and innovation for the Alumni Career Conversation series. Another participant in the series was Eli Montague, who held a Zoom session about his work as a scout for the Carolina Panthers.
Several 2004 grads also helped lead regional chapters: Bowen Chapman and Charlton in Charleston, Andrew Burns in Charlotte, D. French Slaughter in Charlottesville, Joe Farmer in Richmond, George Purrington in the Triangle, and Stuart Coleman in Houston all served as chapter leaders. Five of the regional volunteers, Andrew, Bowen, Stuart, Charlton, and Joe, also served as class volunteers, joined by James Boswell, Chip Farrar, Graham Gardiner, Howard Glenn, Grey Littlewood, and Jim Woolford as 2004 continued a strong run of Amici giving.
Wherever you go in the Tiger Nation, you'll see the class of 2004 leaving its mark.
Harry Stephens '07 – Capital Regional Chapter President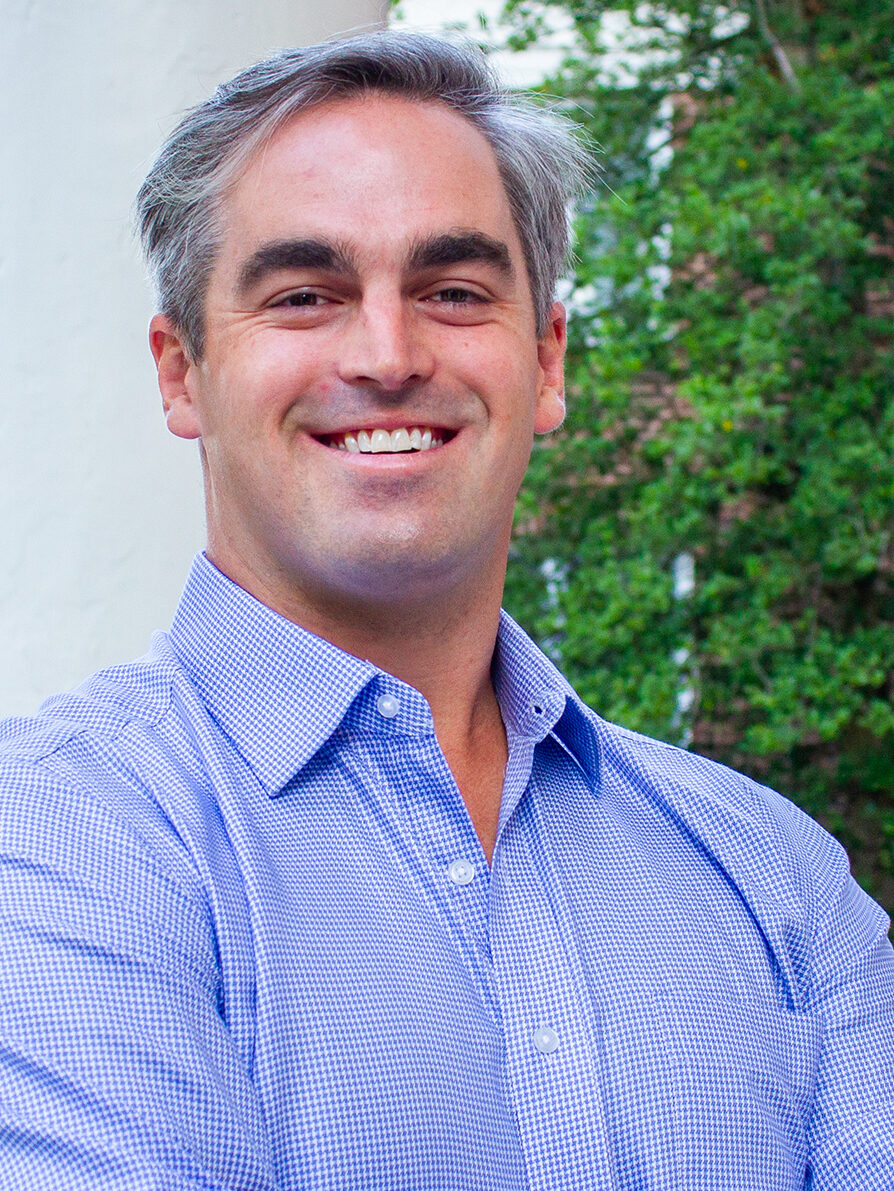 Harry Stephens '07 has served on the Capital regional chapter board for five years, serving as president since 2020. Known for bringing Tiger spirit to contests against the Maroon each year, the Capital chapter regularly brings a growing crowd of DC area Tigers together.
In fall 2022, Harry and chapter members were seen on location at Episcopal High School for The Game. They created a tailgate presence that boasted new Woodberry banners, barbecue, brisket, and banter. Later in the year, the chapter set its sights on a successful OneWoodberry event at Clubhouse in Georgetown. In May, they volunteered at the Capital Area Food Bank.
Harry is a First Vice President focused on tenant representation at CBRE, the world's largest commercial real estate firm. He credits his late father, Lee Stephens '75, and his late grandfather, Bob Lee Stephens '50, both of whom were active Woodberry alumni, for inspiring him to attend and consistently support the school. Harry and his wife, Shannen, are expecting a little boy in February of 2024 and are beyond excited for their fourth-generation Tiger to join the family.
Knox '94 and Betsy Morrison – Co-chairs, Third-Form Parents' Committee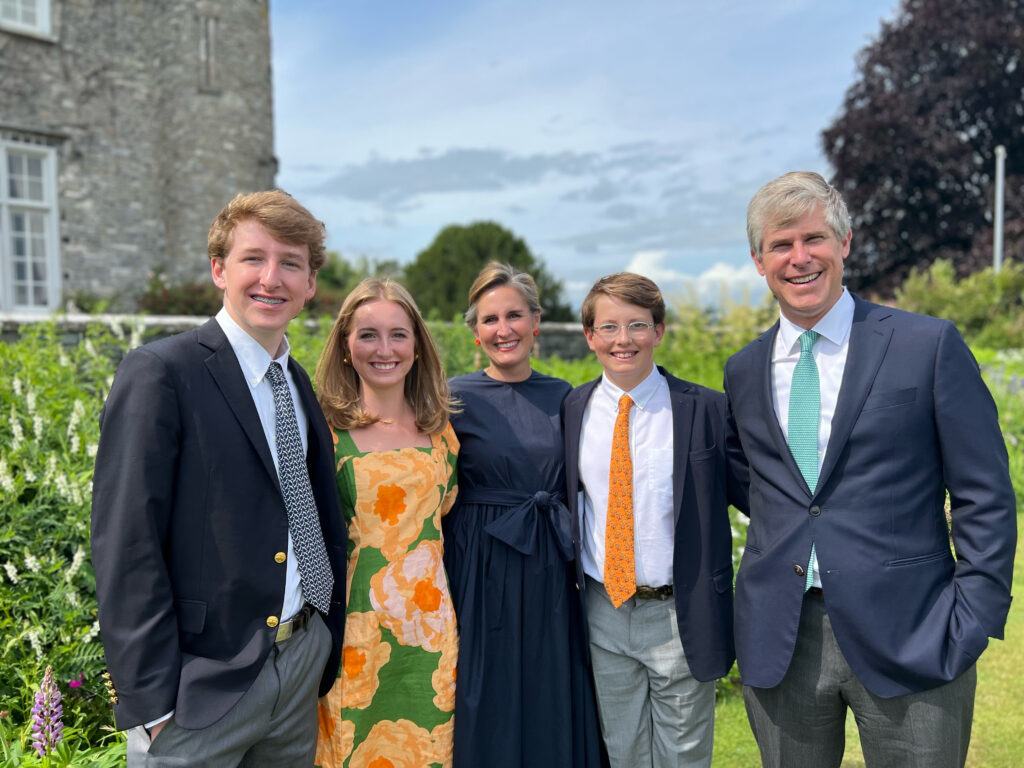 Every one of Woodberry's newest parents immediately demonstrated their appreciation for the school and its impact on their sons by making a gift to the Amici Fund, a rare achievement during a class's first year.
"Everyone was eager to get involved, whether they were giving five dollars or five thousand dollars," said Betsy Morrison of Concord, North Carolina, mother of Lawrence Morrison '26 and co-chair of the Third-Form Parents' Gift Committee. "That speaks to what parents could already see after just a trimester in their sons' growing happiness and confidence."
Betsy's husband and co-chair, Knox Morrison '94, said he enjoyed re-engaging with the school in a new way. "Woodberry was a great place in the 1980s and 1990s, and to see it today is jaw-dropping, especially the progress in the arts," he said. "The experience for all of us on the committee was so different from other nonprofit work we've done because so few things have the conviction that Woodberry has earned."
Knox added that the parents of the class of 2026 don't plan to rest on their laurels after an outstanding year. "We're humbled by getting 100 percent support," he said, "and we plan to get to 100 percent next year, too!
Tad and Whitney Melton – Co-chairs, Four-Form Parents' Committee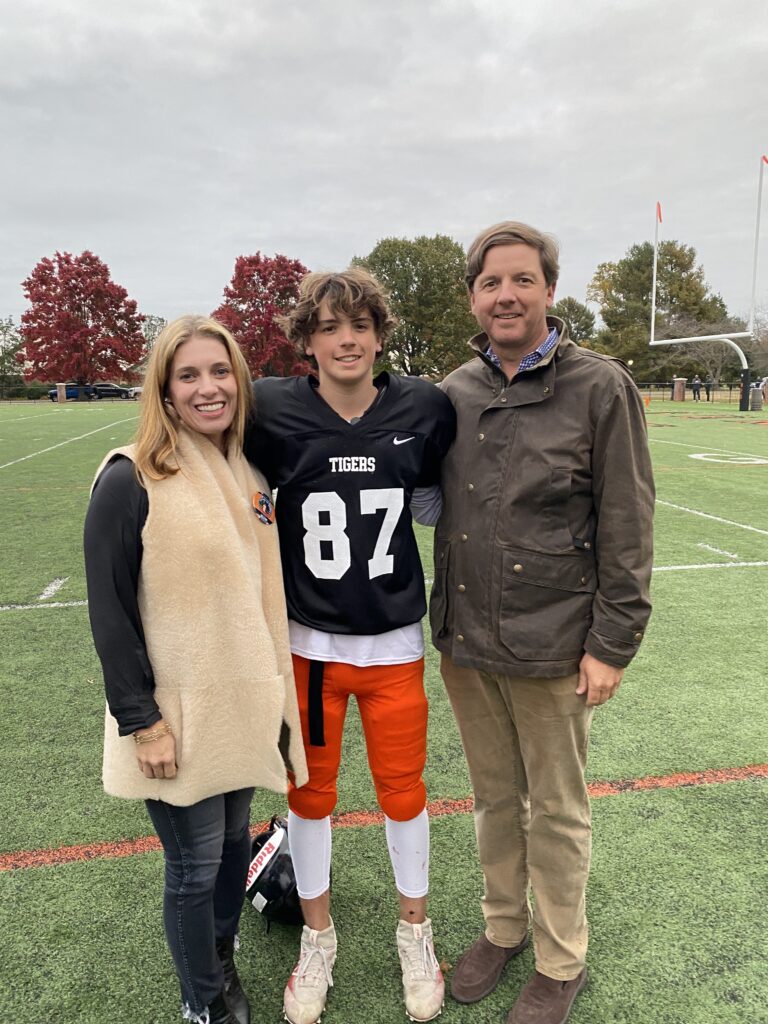 Whitney Melton of Richmond had never been part of a fundraising effort that reached 100 percent participation. But she and her husband Tad, co-chairs of the Fourth-Form Parents' Gift Committee, have now contributed to that rare accomplishment as the parents of the class of 2025 joined together to achieve 100 percent participation in the Amici Fund.
"Attending Woodberry Forest has proven to be among the most formative experiences of our son's life," she said of her motivation to help lead the parents' gift effort. "Every step of the way, Booker has been both challenged and supported academically, athletically, and socially, leading him to grow and thrive in ways we could not have anticipated initially."
Beyond appreciating their son's experience, the couple has enjoyed working together with other parents the past two years to support the school. "What a strong demonstration of others' views on the value of the Woodberry experience! We are honored to be a part of this special class," she said.
"The parents of the class of 2025 understand that our boys are not only gaining the foundation to chart a path for success, but they are also gaining relationships that will last a lifetime. This group of parents understands this and wants to express their gratitude to Woodberry for these many gifts."
Ed Testerman '02 – Charlottesville Regional Chapter President and Engagement Chair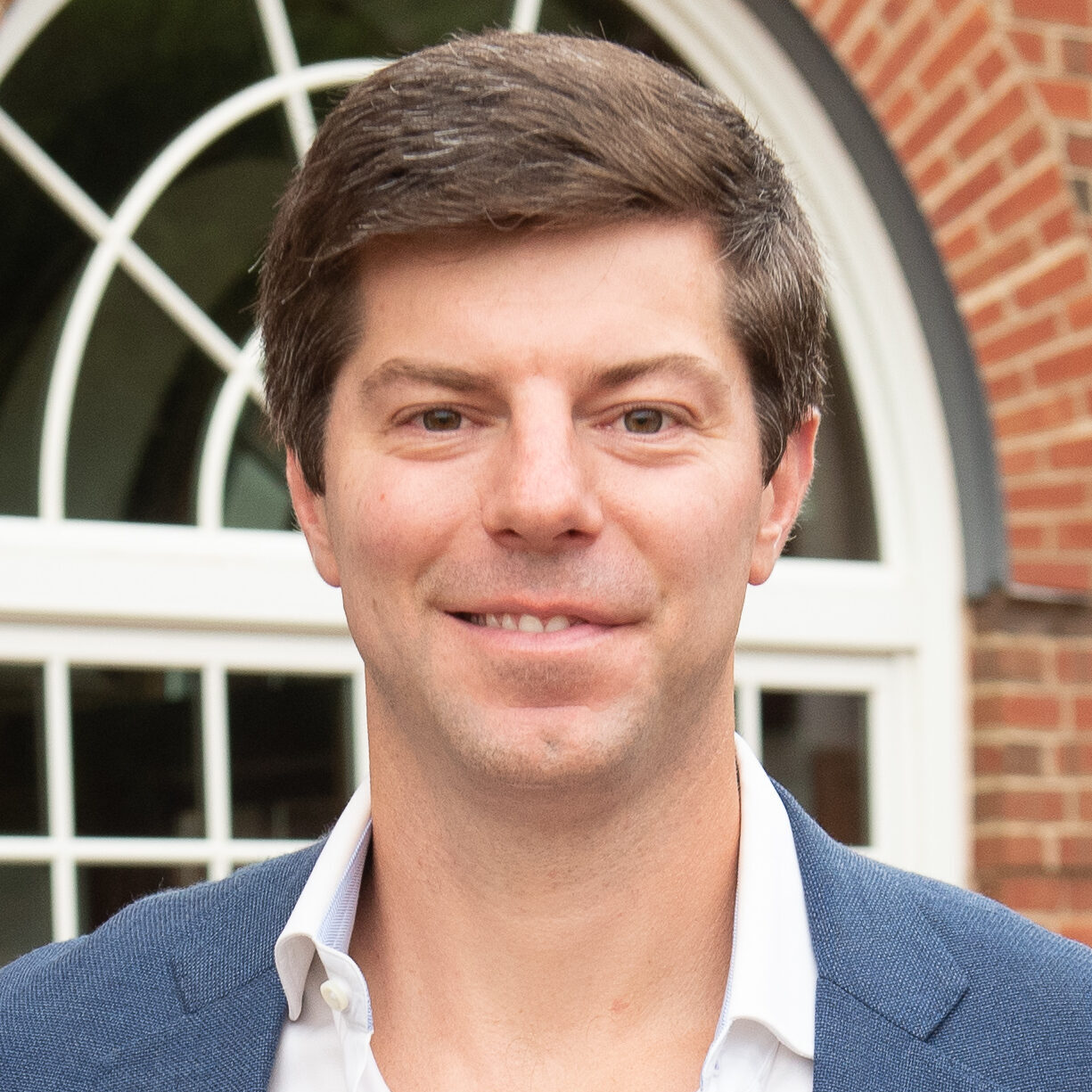 Ed Testerman '02, a partner at King Street Capital Management, has served for three years as president of the Charlottesville regional chapter. Ed serves as a class volunteer and reunion chair and has inspired Charlottesville Tigers to increase their engagement locally and on campus.
The past year saw several chapter activities. Ed and other chapter members returned to the Forest for Volunteer Weekend, a half-day planning workshop and a session on the future of career networking. Under Ed's leadership, a Tiger team contributed to the Rivanna Trail Foundation during the regional chapters' week of service in May. Their OneWoodberry celebration at Three Notch'd Brewing Company upheld the group's reputation for hosting memorable social events, while they also supported Lee Dudley '18 and Will Wallace '18, who spent the day on campus garnering support from their classmates.
Under the leadership of Ed and other members of the board, Charlottesville Tigers will continue to gather regularly to deepen the ties of brotherhood and support the local community.