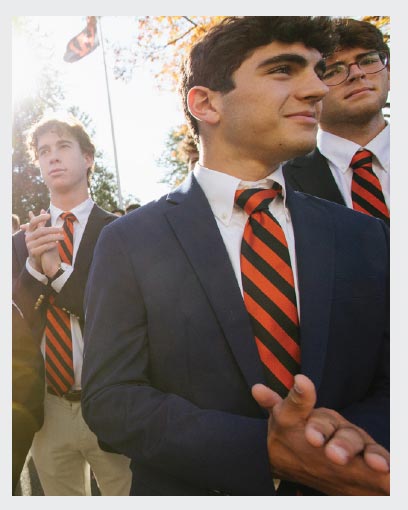 Woodberry's alumni and parent engagement is unparalleled among independent schools, and even stands alone when compared to colleges and universities across the nation. The time and talent of countless volunteers bring energy to campus and extend well beyond Woodberry's 1,200 acres. These volunteers work as a cohesive collective within the community to advance Woodberry's mission.
The value of the Woodberry experience becomes immeasurable over time. "Woodberry is a great place to be, but an even better place to be from," reflects Martin Stephenson '99 on why he volunteers time to Woodberry. The sense of belonging and common bond enjoyed by students deepens with time and distance among alumni, parents, and friends of the school. This sense of community inspires many to continue to connect with Woodberry and to give back in a variety of ways.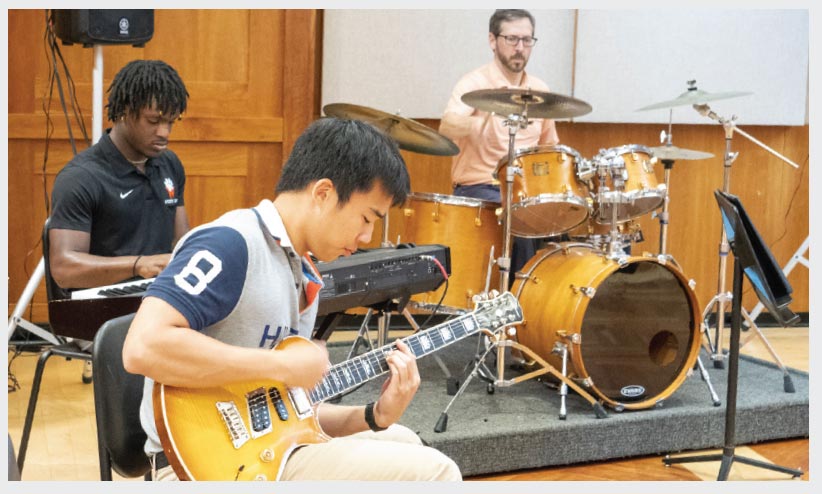 Woodberry's 134-year history is a reflection of community as a core value and the volunteer contributions of many each year. Its board of trustees works alongside the headmaster to set a long-term vision for the school and support the faculty. Class volunteers form an expansive web rallying over seven thousand alumni to connect through reunions and to support Woodberry's future through participation in the Amici Fund. Regional chapters expand Woodberry's presence across the country with events that introduce new families to Woodberry, and keep alumni, parents, students, and friends united in Tiger spirit. Parent class leaders engage fellow families in critical ways that create community during their Woodberry experience.
It is with deep appreciation that Woodberry celebrates the spirit of volunteerism within its community, and welcomes you to find your Woodberry in the year ahead.
Board of Trustees
Nelson Fitts '93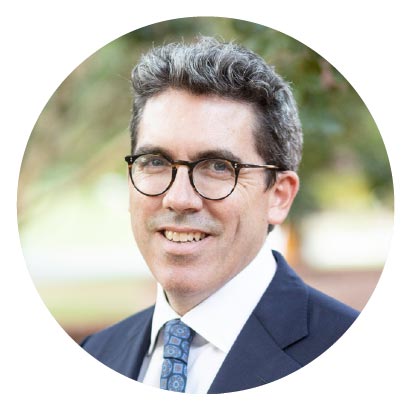 Nelson Fitts appreciates Woodberry for its academic rigor and the deep relationships with friends and faculty that transformed his life. Bob Smethurst, Doc Straley, Jim Reid, and Chuck McArver are among the many faculty members etched in his memory as major influences. "I feel a lot of gratitude for the education I received, and want to help others access that opportunity." Nelson served as Advisory Council co-chair with his wife, Elizabeth, and is a current member of the board of trustees. Nelson is excited about work on the next strategic plan for Woodberry that "gets beyond the physical — new buildings and amenities — and focuses on the boys' experience and faculty support for the important work they do." Nelson admires the board's leadership and approach — "the trustees are very thoughtful, not reactive, and long-term thinkers." As for the time and energy the board devotes to its work, he shares that "each of us has taken something invaluable from his or her relationship with Woodberry, and we share a common desire to help the school thrive."
Regional Chapter Leadership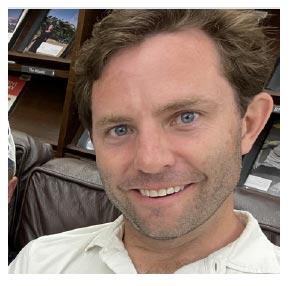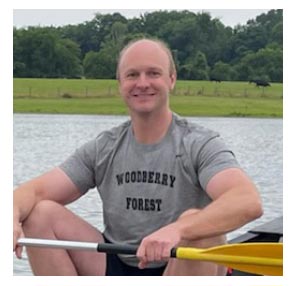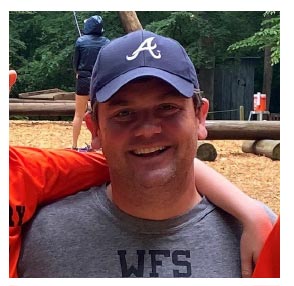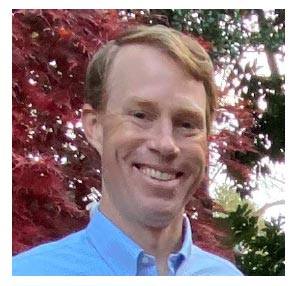 The Atlanta Regional Chapter, with its fifteen-year history and pioneering spirit of founders Talbott Nunnally '76, Lee Burrows '78, and Richard Spencer '84, has a recipe for success. Pierce Lancaster '02 and Eli Green '94, current and past presidents respectively, believe its streamlined board structure, core events, and being a bit "rogue" have produced legendary events like the Ottley Oyster Roast and strong participation by local Tigers. The group is united with a shared sense that Woodberry changed the trajectory of their lives. Some still connect regularly with former faculty members like John Reimers, while others are thankful to Coach Dick Glover '61 for his transformation of "husky boys" into wrestlers. With a successful Braves game as a highlight from the summer, the chapter has its sights on the return of the oyster roast, a service day, and building Woodberry's presence with prospective families. All seem to echo Pierce's sentiments: "It's just natural to be involved with Woodberry . . . it played a big role in my life."
Career Networking
Gunnar Gregory '07 and D. French Slaughter '04
Career Networking Chairs | New York City and Charlottesville Regional Chapters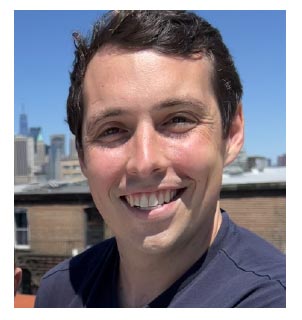 As a college student, Gunnar Gregory '07 recalls mustering the nerve to reach out to former all-star athlete Ed Testerman '02 for career advice. Surprised to receive Ed's immediate response, the guidance that followed has greatly influenced Gunnar's career. Similarly, D. French Slaughter '04 has tapped fellow Tigers for insight and expertise in his career and values the ability to connect more personally — it's more than business. As national career networking co-chairs, they are a dynamic team with a vision of developing Woodberry's career network into a digital community. Surveying alumni to gauge interests, features, communication preferences, and more, they have distilled key findings to offer Woodberry's alumni relations team strategic recommendations. "This is much more than a career network — it is the network for Woodberry," shares D. French, his enthusiasm evident. Watch the WFS LinkedIn Group for new features, including alumni news, talent spotlights, and internships.
Amici Class Volunteer
Jojo Beal '21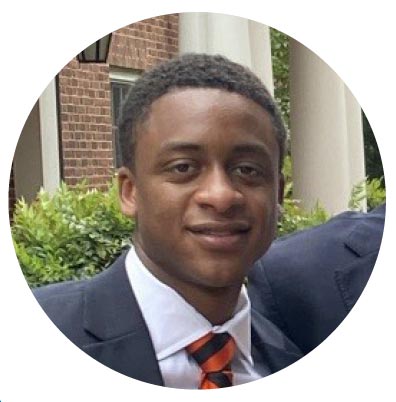 Jojo Beal recalls living in Turner as if it were yesterday, naming his closest friends in room order, and by roommate, mixed with a few stories of those early days. During this year's OneWoodberry, Jojo volunteered to rally his classmates. "It was a lot of video calls with classmates and group chat … what we do anyway," he said. The class of 2021 made its Amici Fund debut with an impressive 91 percent of the class participating. As a young alumnus in college, giving back to Woodberry is important to Jojo. He recalls being a third former at an alumni event and meeting Broderick Dunn '00, who joined the school's board of trustees last fall. "Mr. Dunn shared his phone number and often texted me and other local students to invite us to dinner … he always wanted to make sure I was OK." A job shadow at Broderick's law firm has influenced Jojo's intended path in law. "I want to pay this back. Woodberry is brotherhood. It is a learned experience, and it is love."
Parent Volunteers
Kim and Mac Collie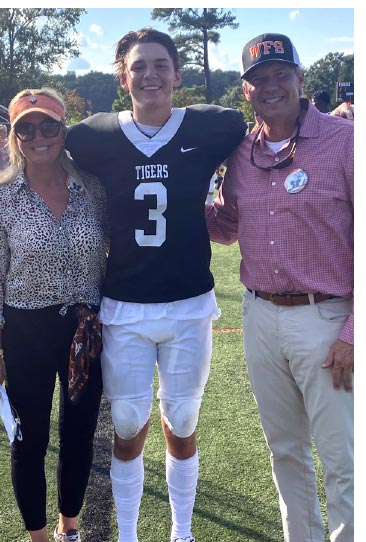 "As parents, we had an amazing Woodberry experience just like our son. I want other parents to have the same," shares Kim Collie. Kim and her husband, Mac, the parents of Hugh Collie '22, have dedicated their energy in the last four years shepherding new families through the heartfelt moments of leaving sons on campus and sharing in parents' joy about their boys and their growth. They've also worked to deepen parent connections within the class of 2022 and participation in the Sixth-Form Parents' and Grandparents' Gift. Supporting the admission office, they have been incredible Woodberry ambassadors as hosts for welcome receptions for new boys. While their current parent role has come to an end, their continued involvement with Woodberry has not. As evidence was their divide-and-conquer strategy that included Mac's attendance at Woodberry's class of 2026 welcome reception in Raleigh while Kim tended to college move-in day for Hugh. When asked about volunteering for Woodberry, Kim shared, "As I tell my children, any time you open your circle, good things come from it."